Arc Flash Resource Center
Reduce Risk and Liability
On average, approximately 5 to 10 arc flash explosions occur on the job every day in the United States. What are you doing to protect your employees and your company from these potentially devastating arc flash hazards?
No matter where you are in the challenging process of developing or implementing an arc flash safety program, you can rely on EasyPower to help. Please take advantage of our free resources and come back often for updates on this evolving topic.
Featured Arc Flash Resources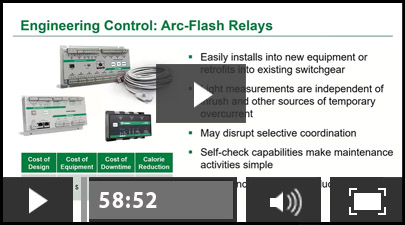 Cracking the Code for Arc-Flash Mitigation
The National Electrical Code (NEC) outlines several arc-flash mitigation options. This presentation, given by Mark Pollock at Littelfuse, reviews the arc-flash mitigation options from the NEC 2020, and some updates to the IEEE 1584...
Additional Arc Flash Categories
All Arc Flash Resources