10 Steps of an Effective Arc Flash Hazard Safety Program
Download our Free Arc Flash Hazard Safety Guide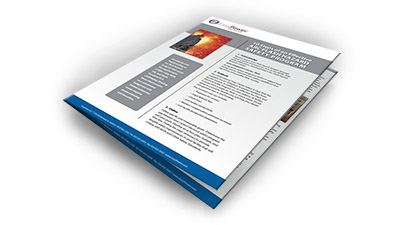 This easy-to-follow guide, 10 Steps of an Effective Arc Flash Hazard Safety Program, provides the specific steps to take for analyzing your current power system and identifying potential trouble spots.
The OSHA General Duty Clause makes it clear that the employer has an obligation to protect workers from known hazards.Learn how to meet the requirements for labeling and protective personal equipment and a lot more.
Learn more about the following steps and the resources that can help you impliment an effective safety program:

Evaluate
Analyze
Label
PPE
Work Permits
Safety Program
Training
System Maintenance
And more...

Developing and implementing an arc flash hazard program that meets the requirements of IEEE-1584, NFPA 70E, and OSHA Standard 29 is challenging. Meeting these requirements on a constrained budget and with limited manpower assets requires proper planning and execution.
To request your free 10-Step Arc Flash Guide, please fill out the form below*. You'll receive it via email within one business day.
*Note: If you are using the Firefox browser, the form will not show properly if you are in Private browsing mode. If you don't see the form above or don't receive the email with the resource to download, please contact