Electrical Grounding Resource Center
Electrical Grounding and Related Topics
A grounding system analysis or study is the evaluation of the grounding system in meeting its design objectives. In the power industry, the primary focus is addressing the aspect of personnel and public safety. IEEE Std 80 provides guidance for safety related to grounding in AC substations. This standard highlights the dangerous conditions that may occur during a ground fault that can severely or fatally injure individuals in the area or in contact with metallic objects.
Featured Grounding Resources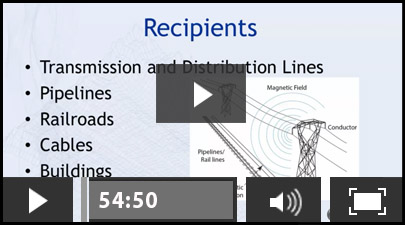 AC Interference in Shared Corridors
Increasingly, the electric power industry finds the need for rights-of-way that are either co-located or that cross other conductive facilities such as pipelines or railroads. High voltage AC transmission lines ... Watch Video
GROUNDING ARTICLE
Understanding Grounding Analysis
Electrical grounding is a broad field, but with regard to the power industry a grounding (earthing) system analysis refers to a specific subject. To gain an understanding of a grounding system analysis, we should start by answering: What is a grounding system?
Grounding System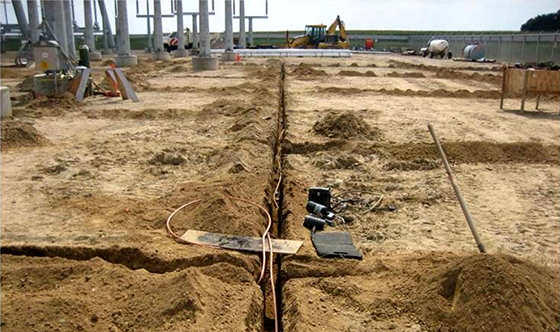 Grounding electrodes are typically horizontally placed bare copper conductor buried 18 – 24 inches below grade with vertically installed ground rods. Some areas require one or multiple ground ... Read the full article
New - Quarterly Grounding Workshop
EasyPower is pleased to offer a new quarterly grounding workshop. This free two-hour workshop is given by David Lewis, an electrical engineer at EasyPower, and it provides an interactive demonstration for evaluating grounding systems to improve engineering tools and knowledge. Sign up for the next workshop here:
Tuesday, August 10, 2021. 8:00am to 10:00am - Pacific Time. Register Now
Additional Grounding Categories
All Grounding Resources