Arc Flash Resource Center
Improve Your Understanding, and Get to Results Faster
Welcome to the EasyPower Arc Flash Resource Center. Please take advantage of our free resources to learn about arc flash, see how to use EasyPower to perform calculations, and understand how to use and interpret arc flash results.
Featured Arc Flash Resources
Video of the Month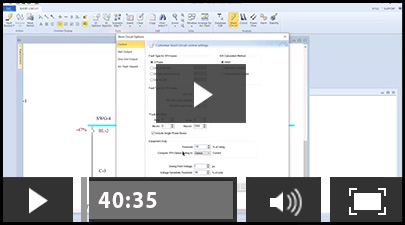 Arc Flash Calculations Not Covered by IEEE 1584-2018: High Voltage, Single-Phase, and DC
EasyPower provides support for arc flash calculations not covered by IEEE 1584-2018. This includes high voltage (above 15 kV) DC, single-phase AC, and DC. In this refresher webinar Jim Chastain explains the calculation methods used in EasyPower... Watch Video
Getting Started with Arc Flash Studies
This is a 4-part series of hour-long videos that cover the steps needed to do a basic arc flash study, including the standards and regulations that apply to arc flash.
Arc Flash Labeling
Arc Flash PPE
IEEE 1584-2018 and NFPA Standards
Arc Flash Training
Online, Self-paced Arc Flash EasyPower Course (paid) - LINK
Live 2-day Arc Flash Risk Assessment Training - part of 5-day EasyPower Hands-on Training (paid) - LINK
Arc Flash Workshops
EasyPower offers a free 4-hour online workshop once each month, except for December. They offer an in-depth infroduction to setting up your own arc flash safety program. The workshop explains what arc flash is, the IEEE and NFPA standards that regulate it, how to conduct an assessment, how to coordinate your protective devices, how to create labels, and much more. Attendees participate through GoToMeeting and are able to interact live. - LINK
Try EasyPower Today
Try a free demo copy today. You can also contact us if you have questions, to get a quote, or would like to schedule a one-on-one session with an application engineer, to help you get started with your EasyPower demo.
Additional Arc Flash Categories
All Arc Flash Resources