Practical Solution Guide to Arc Flash Hazards, 2nd Edition
New Updated FREE Arc Flash Safety Book | A $70 value!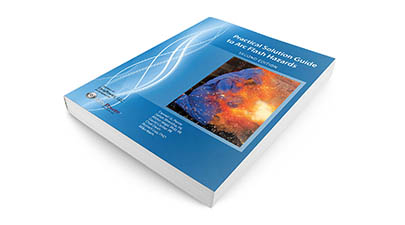 This newly updated second edition has been completely updated to include new standards and practices, including over 40 pages of new content.
This comprehensive and valuable resource will walk you through the necessary steps for implementing an arc flash assessment as part of your overall safety program requirements. It will help lead the way to improved personnel safety, plant profitability, and compliance with arc flash mandates.
To request your free copy of Practical Solution Guide to Arc Flash Hazards, please fill out the form below. You'll receive it via email within one business day.
One of the definitive books on arc flash hazards. Tens of thousands of these books are being actively used and referred to throughout the world.