New Introduction to Grounding Analysis Book
FREE Grounding Book | A $70 value!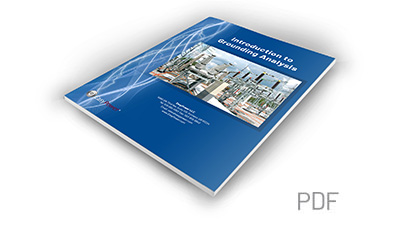 Electrical grounding is a broad field, and is a practice applied to semiconductors, commercial applications, industrial applications, power systems and more. In the power industry, "grounding" or "earthing" are used to describe how electrical supply and equipment are referenced to earth. This book serves those in the power industry responsible for analyzing the performance of a grounding (earthing) system, specifically with regard to IEEE Std 80, Guide for Safety in AC Substation Grounding.
To request your free copy of Introduction to Grounding Analysis Book, please fill out the form below*. You'll receive it via email within one business day.
An approachable discussion on the concepts of grounding for evaluating touch and step voltages.
*Note: If you are using the Firefox browser, the form will not show properly if you are in Private browsing mode. If you don't see the form above or don't receive the email with the resource to download, please contact